Receive FREE credits to experience cloud computing with AWS Educate Starter
Following the AWS Free Tier pre-section, Viet-AWS will show you how to create Amazon Web Services accounts with student accounts of Vietnamese universities through the AWS Educate program.
Reread previous article: Get Started with AWS Free Tier – Viet-AWS (awsviet.vn)
Amazon Web Services (AWS) is a popular and powerful cloud computing service, including Amazon EC2, Amazon EMR, and Amazon S3 services.
Students, teachers, and teaching organizations can create accounts using AWS through an AWS Educate-managed grant program.
AWS Educate offers students a wide range of services including courses and discounts on additional training resources.
Visit the AWS Educate page for more information and benefits.
What do you need to sign up for an account through AWS Educate Starter?
An email account provided by a school, college, university, etc. in Vietnam or another country with domain edu.com.vn or edu.vn. For example, [email protected].

The email account is valid and makes sure you can sign in to this email.

The phone number for Amazon Web Services to authenticate and then use to receive the authentication code from Amazon Web Services.
Note: This account won't have to add a bank card (Visa or MasterCard) as usual.
Create an account
Step 1: Visit AWS Educate: https://aws.amazon.com/education/awseducate/. Click the Join AWS Educate button.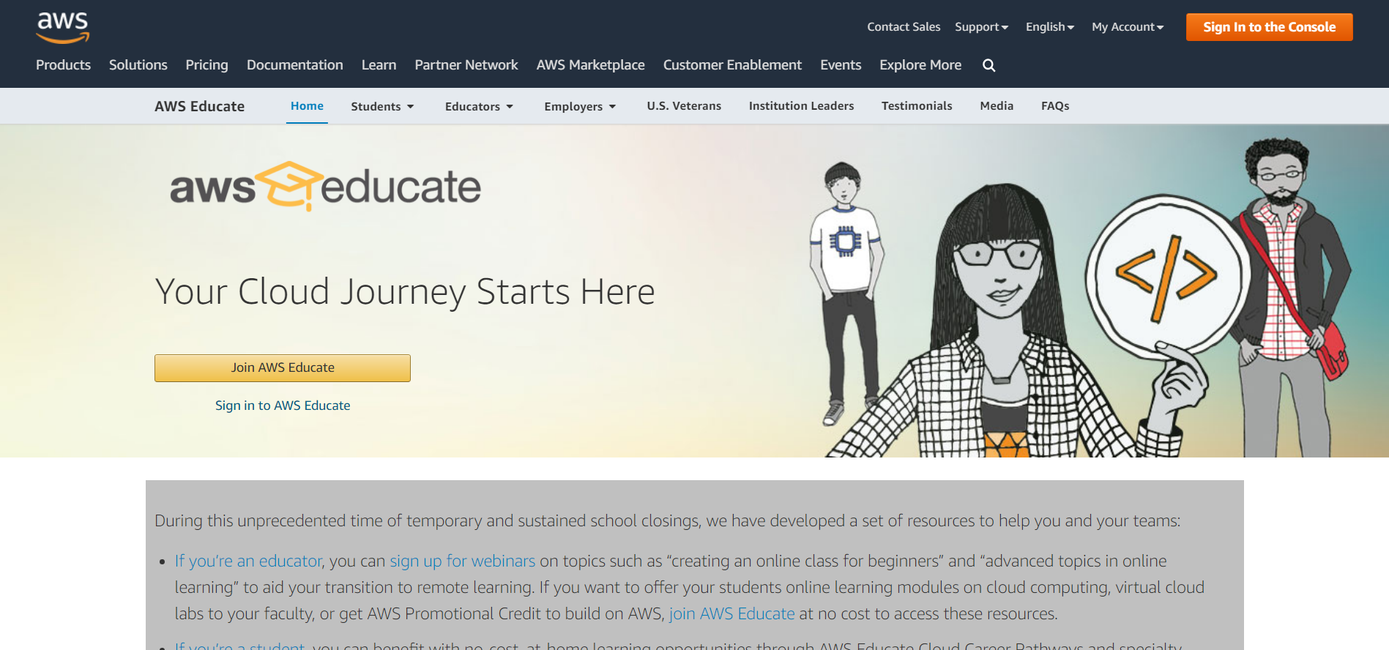 Step 2: Select your role (Student) (in this example) by clicking student.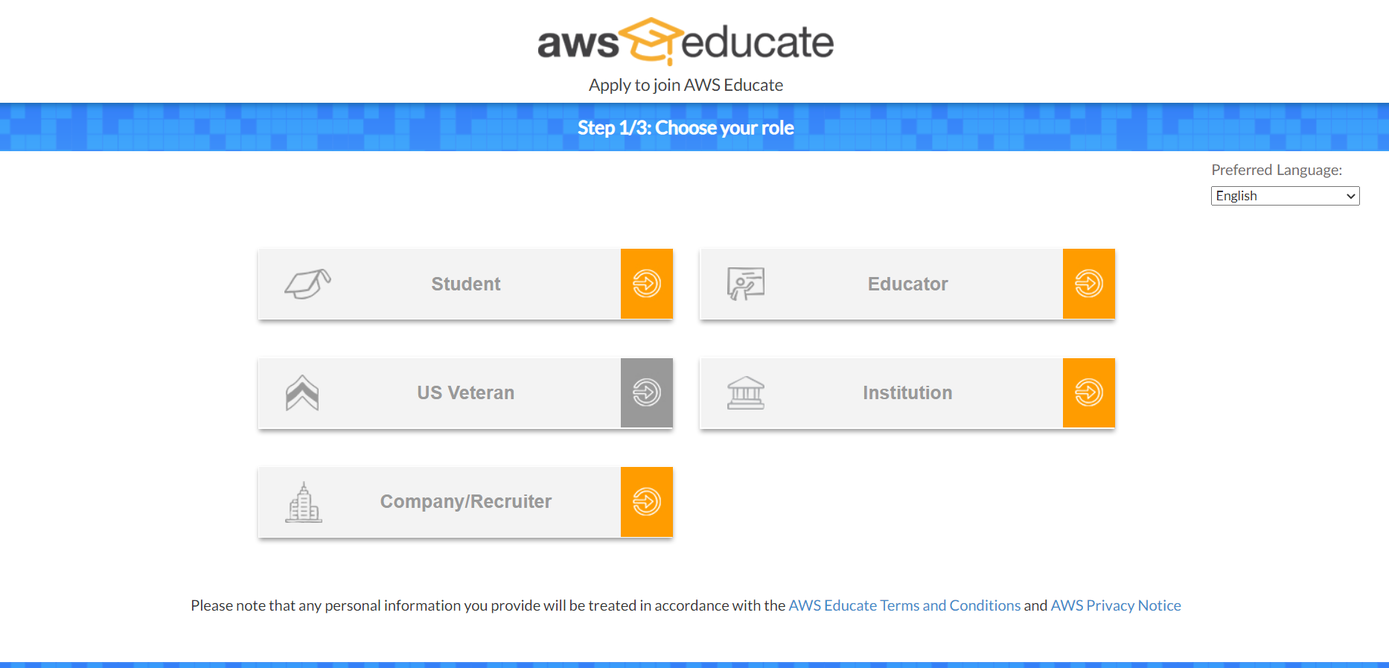 Step 3: Fill in your information accordingly. For "E-mail", use your University e-mail (not personal e-mail).
If you already have a promo code, enter it in the Promotion Code (optional) box.
If there is no code, it may be blank. Next, click on the "I'm not a robot" button and click Next.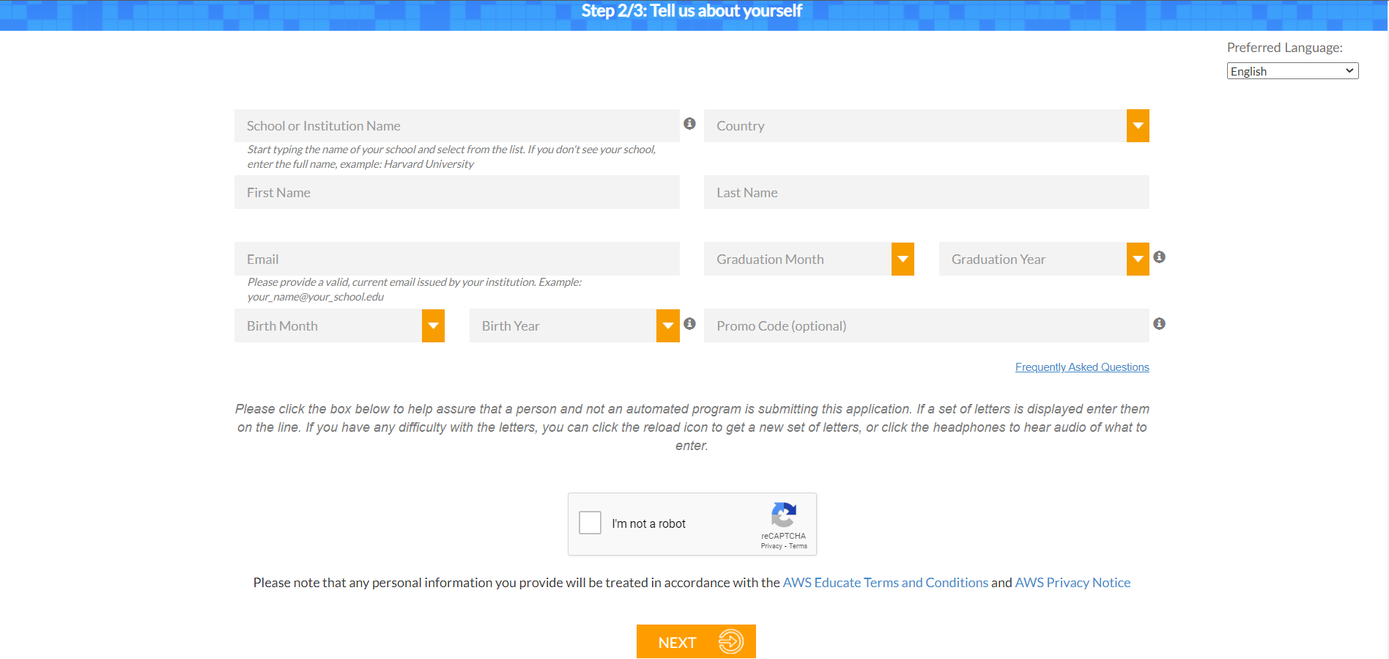 Step 4: The next step is to consider the terms of the service agreement. Read through these, click the I Agree button and then click the Submit button.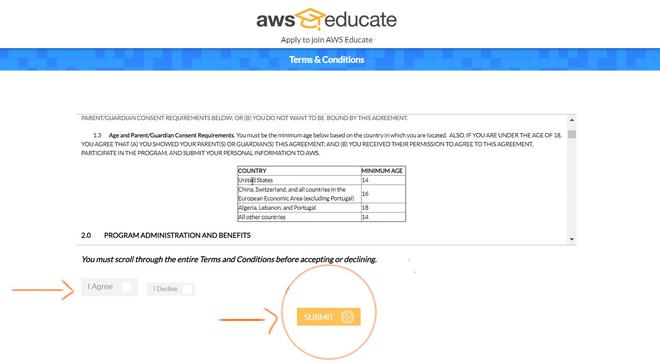 At this point, AWS will send an e-mail to your school e-mail address with instructions to complete the rest of the registration process.
Step 5: The next step is to choose the AWS account type. If you already have an Amazon Web Services account, fill in your AWS account ID number.
If you don't have an AWS account and you want to use an AWS Educate Starter Account, tick the appropriate box.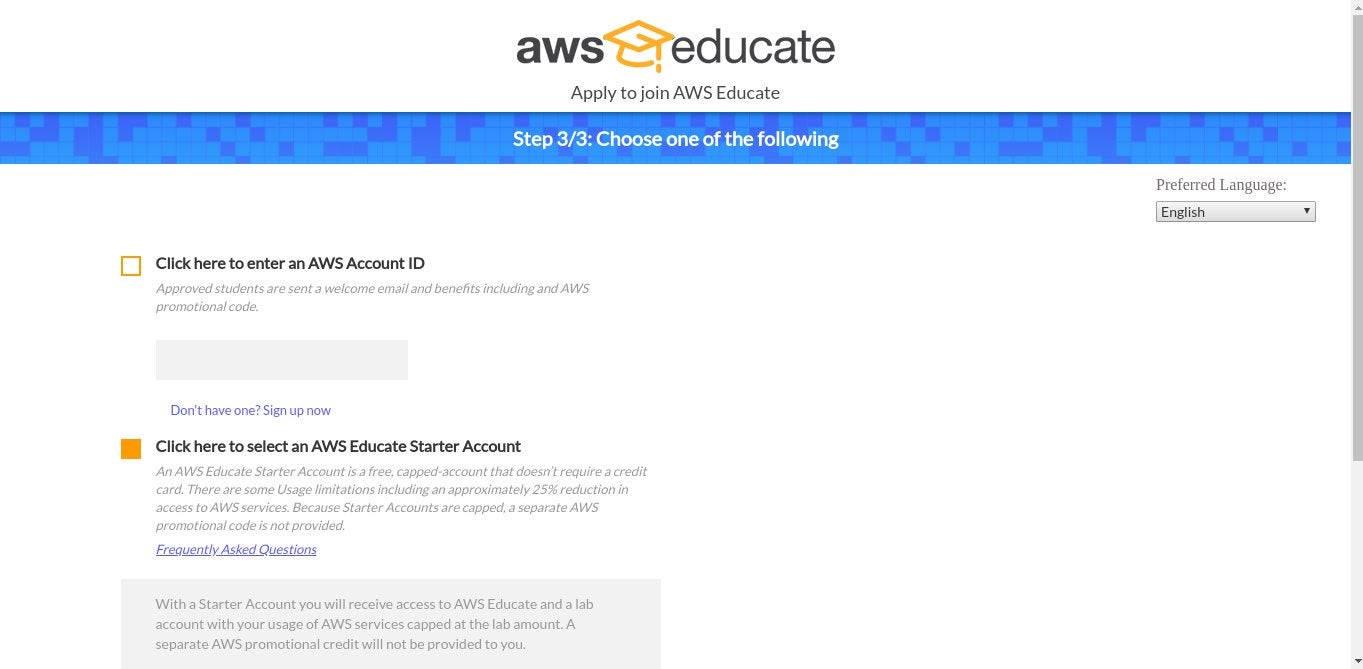 Step 6: Click Next to complete the subscription. After a while (between half an hour and a few days depending on the case), you'll receive a letter of approval (Subject: Email Verification – AWS Educate Application)

This mail will contain detailed information about accessing the account. It also contains a link to reset the password, and after you set it, you'll be taken to the AWS Educate Portal homepage (https://www.awseducate.com/).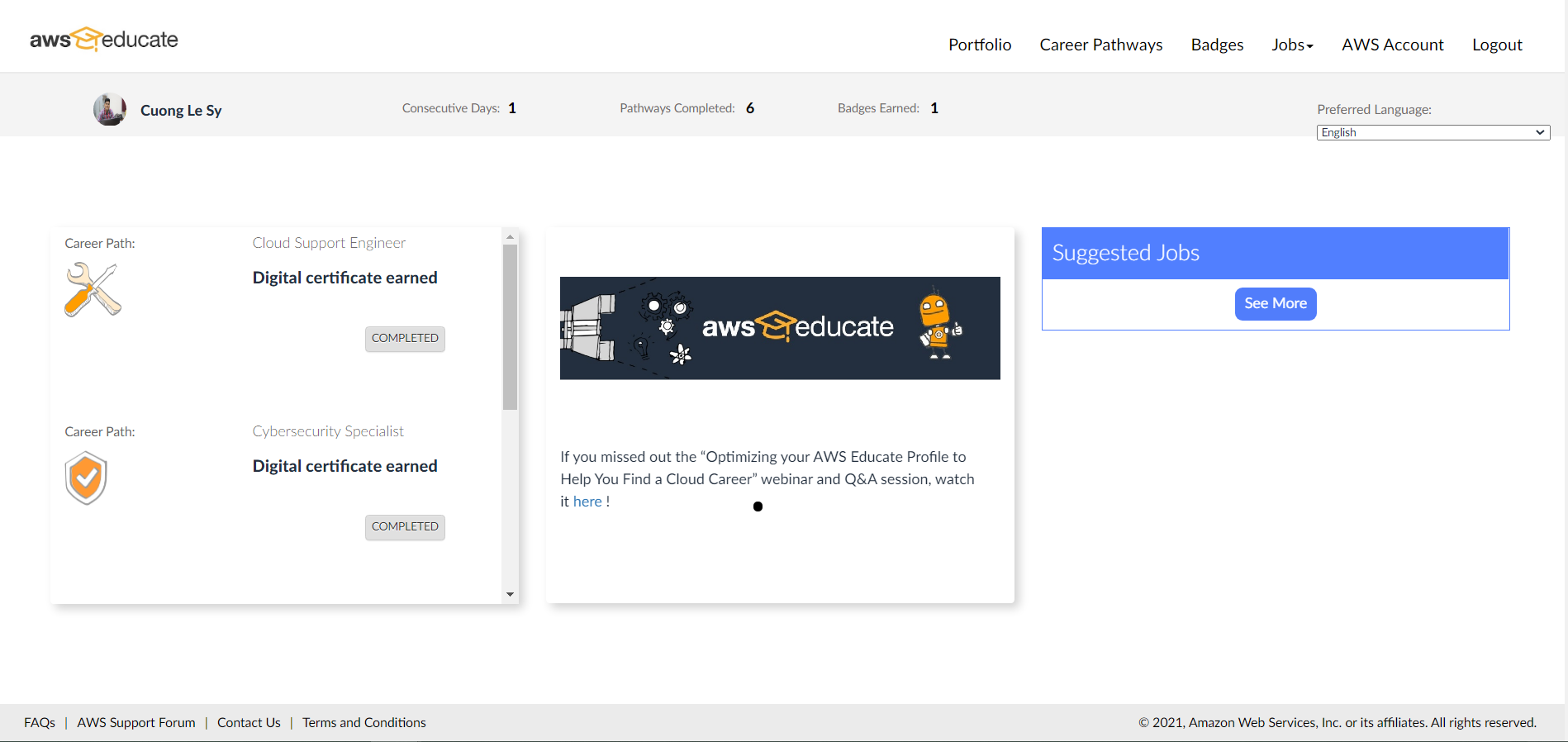 Redeem AWS Credit Code (waiting is fun! – about 3-4 days)
Step 7: After completing the course and taking the badge first. AWS Educate will send you the Promotion Code. This Promotion Code can be found on the Account page. Click Show my AWS Promotional Credit to get the code.
Note: AWS Educate will average of 30 USD in credit support.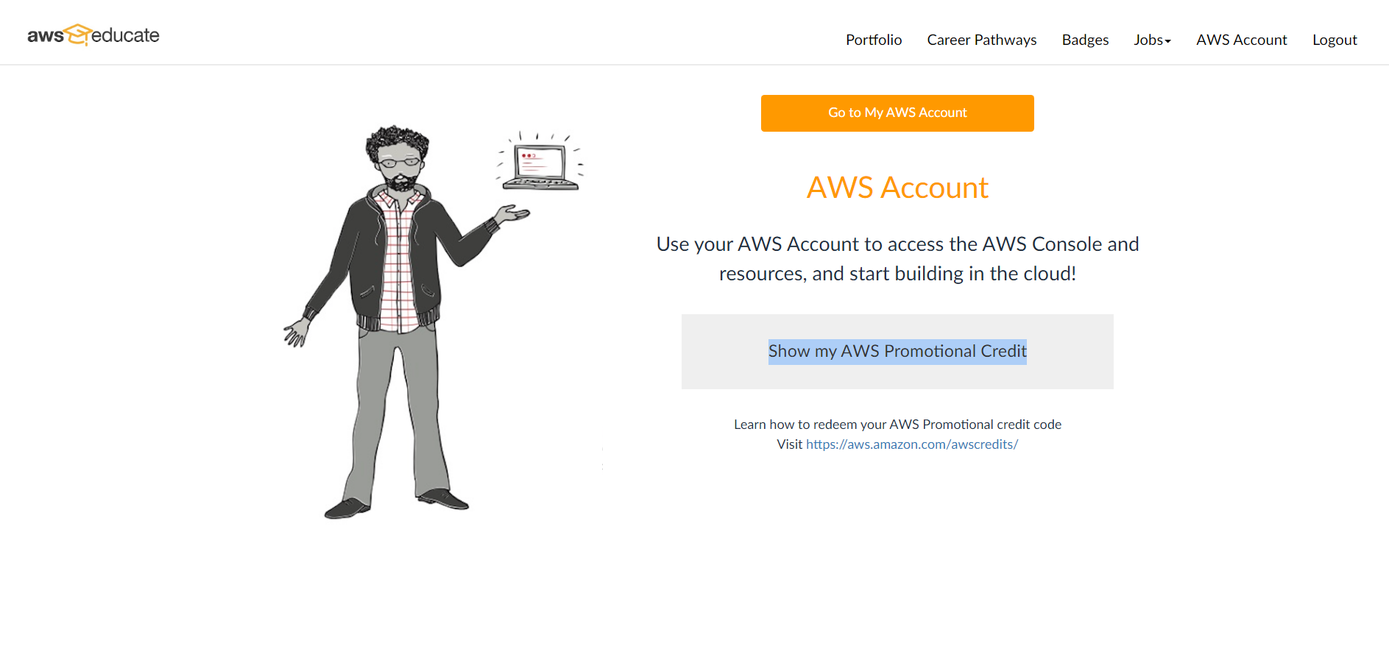 Step 8: Access the AWS Management Console of an existing account/account created from an email shared with AWS Educate. Find the My Billing Dashboard item in the menu at the account name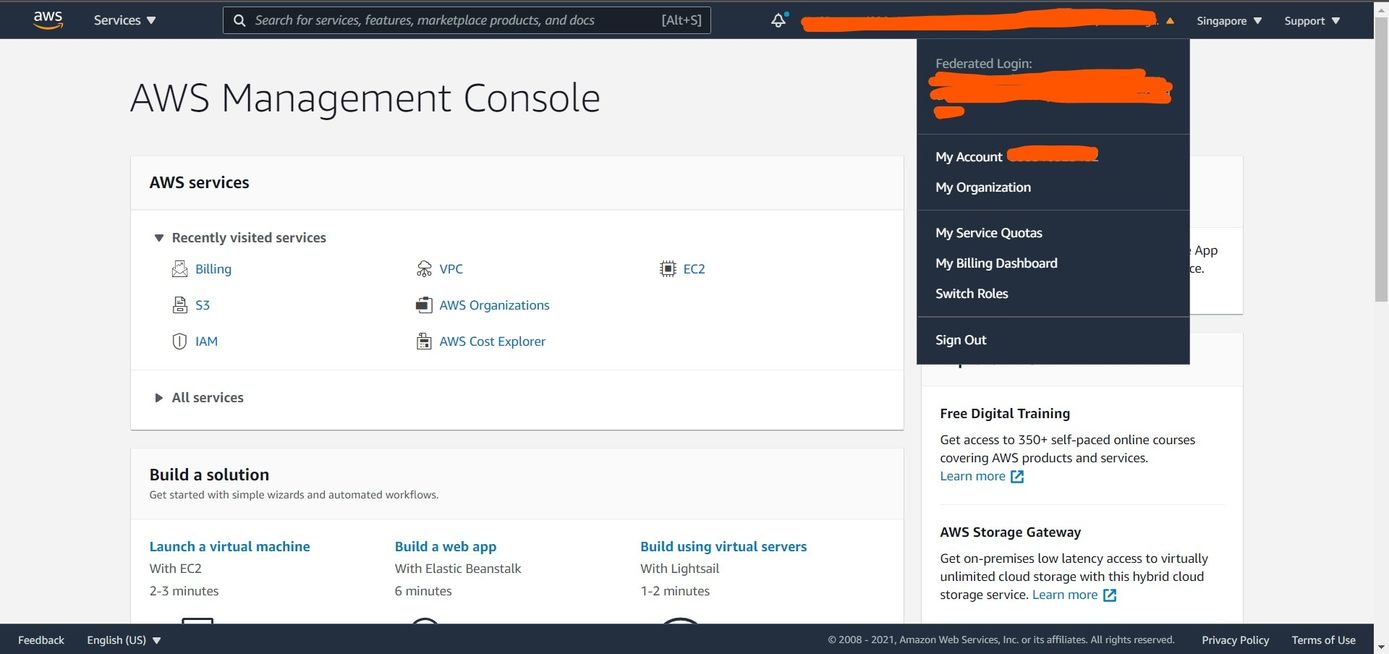 Step 9: Select Credits on the menu bar on the left, select Redeem Credit and enter the information.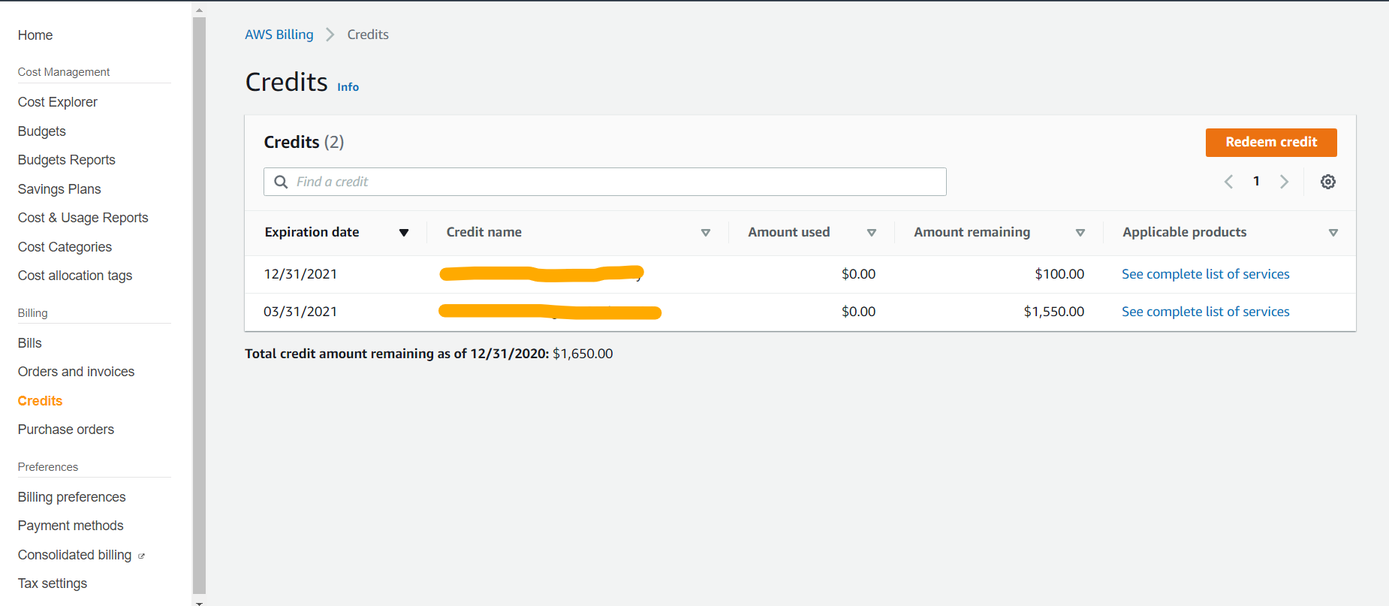 Step 10: The Promotion Code will enter the code from step 7 and finish by clicking Redeem Credit.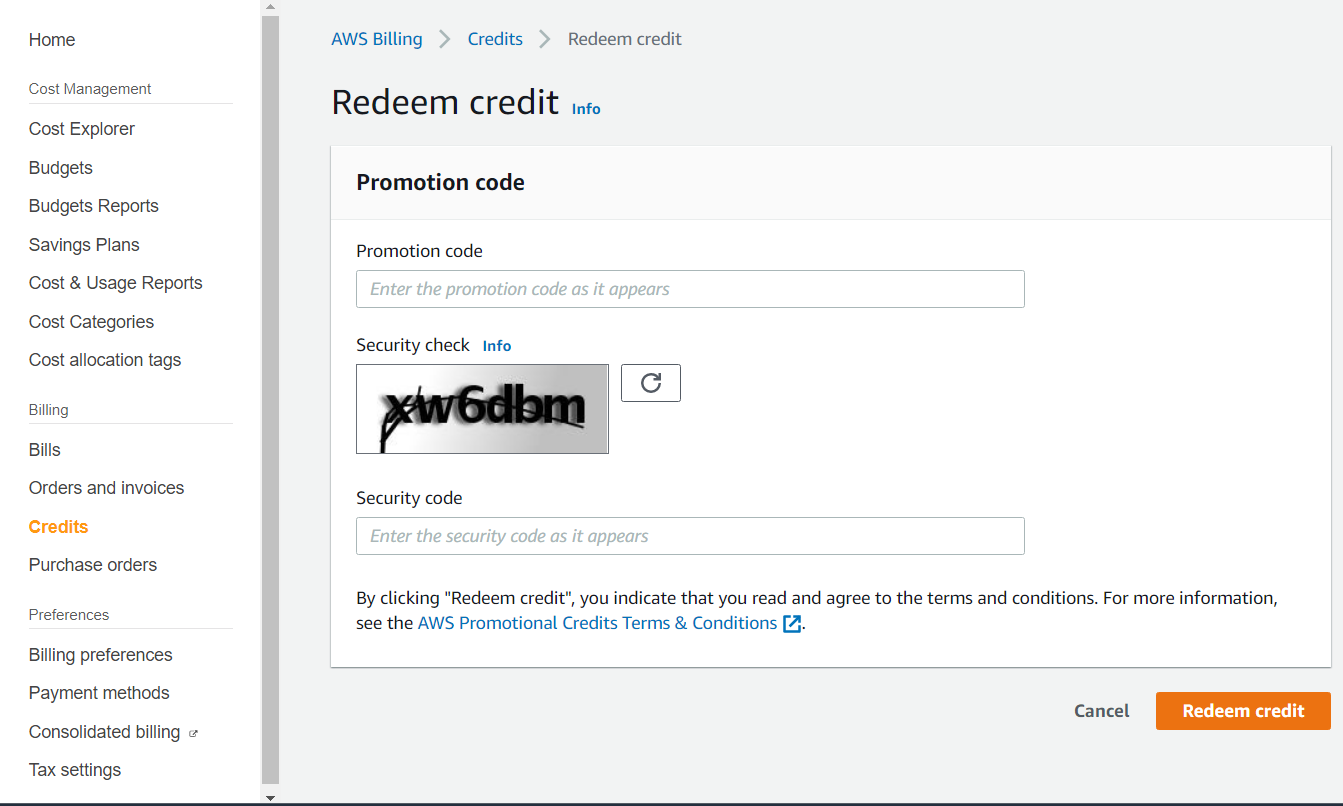 Your account will now receive additional credits. Enjoy the credits!
[List of universities and colleges in Vietnam suitable for the program]
A list of Universities/Colleges in Vietnam that are allowed to create accounts can be found in the following file: List AWS Educate Institutions.